The Scientific Advisory Board is responsible for providing independent advice to the Principal Investigator and the Management Team of UK-CIC. It will act as a 'sounding board' for the Management Team as research progresses and results emerge, and will discuss the relevance of emerging global research to the consortium.
Its members include world-leading immunologists (independent from the consortium) and two representatives of the Public Patient Involvement (PPI) Panel; this will ensure that the priorities for and impact of research on patients and the wider public is considered at all stages of the project. The Board includes representatives from the British Society for Immunology, who are also providing administrative support for UK-CIC.
---
Image
Professor Arne Akbar
Chair, Advisory Board
Professor of Immunology; President of the British Society for Immunology
University College London
Professor Arne Akbar has identified multiple novel mechanisms that induce immune decline during ageing. He discovered a new inhibitory protein complex in aged T cells that is regulated by sestrins, which can be blocked to enhance vaccine responsiveness in vivo. He identified defective immunity to viruses in the skin of old humans arises from excessive inflammation. This could be reversed by treatment with an anti-inflammatory p38 MAPkinase inhibitor, showing unequivocally that immune decline can be reversed in older humans in vivo. This has considerable implications for strategies to enhance immunity after severe infections and vaccination that are reduced during ageing.
---
Image
Professor Andrew Godkin
Principle Investigator and Honorary Consultant Physician
Cardiff University
Professor Andrew Godkin read medicine in Cambridge University and London, before researching in the Nuffield Dept of Medicine, Oxford followed by a post-doc in Imperial as a Lecturer in Medicine. He moved to Cardiff in 2002 to take up a position as a Consultant Physician in the University Hospital of Wales, and a Reader at Cardiff University. His research has focused on understanding the role of effector and regulatory CD4+ T cells, initially focusing on viral infections such as HCV, but since moving to Cardiff, increasingly focusing on tumour immunology and colorectal cancer (CRC). He is theme lead for Immunology in the College of Biomedical Life Sciences in Cardiff University, and his research group is based in the Henry Wellcome Building within the School of Medicine. He still practises clinical medicine as an honorary consultant in the University Hospital of Wales. 
---
Image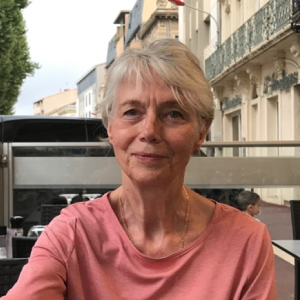 Professor Anne Cooke DPhil FMedSci FRSB
Emeritus Professor of Immunobiology
University of Cambridge
Anne Cooke is an Emeritus Professor of Immunobiology at the University of Cambridge. She obtained her BSc (Hons) Biochemistry from the University of Glasgow and her DPhil in Immunology from the University in Sussex.  Her research interests focussed on autoimmune diseases and immune regulation, in particular the interaction between genes and environment and the co-evolution of the immune system with infectious agents. 
She co-authored Immunology textbooks, been section editor of the Encyclopedia of Immunology and has served on the editorial board of several journals. She has served on many research grant and fellowship committees, National and International and has been particularly interested in fostering the career development of younger scientists. She was previously the Chair of the British Society for Immunology Forum and a Trustee of the organisation.
She is a Fellow of the Academy of Medical Sciences, Fellow of the Royal Society of Biologists, Honorary Doctor, University of Copenhagen, Denmark and an Honorary Fellow of UCL, London.
---
Image
Professor James Brewer
Chair of Basic Immunology, Institute of Infection, Immunity & Inflammation
University of Glasgow
James Brewer completed their Ph.D. designing novel vaccine adjuvants with Prof. Jim Alexander at Strathclyde University in 1993 and continued to work on the development and formulation of novel adjuvants for industry until 1996. He joined the Glasgow Immunology Department in 1997 with a Wellcome Career Development Fellowship, which allowed them to concentrate on the fundamental immunological problem of how adjuvants work. During his Fellowship he also worked at Washington University in St. Louis with Dr David Russell, where he developed an interest the application of microscopy and bioimaging to answer fundamental immunological problems. He was appointed as a Lecturer at Glasgow in 2001 and Senior Lecturer in 2005. In 2006 he joined the Centre for Biophotonics at the University of Strathclyde as a Reader. In 2009 he was appointed Professor in the Institute of Infection, Immunity and Inflammation at University of Glasgow.
---
Image
Professor Leonie Taams
Professor of Immune Regulation & Inflammation; Head of Department, Inflammation Biology
King's College London
Leonie Taams obtained a PhD in Immunology from Utrecht University, the Netherlands, with a thesis entitled 'Anergic T cells as active regulators of the immune response'. Leonie undertook postdoctoral studies at the Royal Free and University College Medical School in London. There, with Professor Arne Akbar, she isolated and characterised, as one of the first groups worldwide, human regulatory CD4+CD25+ T cells.
Leonie continued to translate her findings to human inflammatory disease, by studying the presence and function of these cells in rheumatoid arthritis, during her postdoctoral research at the University Medical Centre Utrecht. In early 2003, she took up a Lecturer position at King's College London, where she is now Professor of Immune Regulation & Inflammation. At King's, Leonie runs an active research lab that studies fundamental cellular and molecular mechanisms that initiate, perpetuate and regulate immune-mediated inflammation in human health and disease.
---
Image
Dr Lindsay B Nicholson
Reader
University of Bristol
Lindsay Nicholson trained in medicine in Wales and then completed a PhD studying human autoimmune thyroid disease at King's College London with Paul Banga and Alan McGregor. He moved to Boston to work on animal models of autoimmunity with Vijay Kuchroo, at the Center for Neurologic Diseases, Harvard Medical School. He returned to the UK in 2003, moving to the University of Bristol. Lindsay now researches autoimmune uveitis, an important cause of blindness in young adults. He studies how immune responses alter the structure of the eye and change how this delicate tissue interacts with the immune system. His longstanding interest in chronic and persistent pathological immunity is especially relevant to questions around long-COVID.
---
Image
Professor Menna Clatworthy
Professor of Translational Immunology, University of Cambridge
Associate Faculty, Cellular Genetics, Wellcome Sanger Institute
Honorary Consultant Nephrologist, Cambridge Universities NHS Foundation Trust
Fellow and Director of Clinical Studies, Pembroke College, University of Cambridge
Menna Clatworthy is Professor of Translational Immunology at the University of Cambridge Department of Medicine. She also works clinically as an Honorary Consultant Nephrologist and holds an Associate Faculty position in Cellular Genetics at the Wellcome Sanger Institute. Her research is focused on understanding the regulation of antibody generation and effector function, novel methods of targeting humoral immunity in transplantation and autoimmunity and the role of tissue-environment in shaping resident immune cell activation and function, particularly in the kidney. She also an active participant in the Human Cell Atlas Project, utilizing single cell technologies to better understand the cellular landscape of the human organs.
---
Image
Robert Jasper
Public Patient Involvement (PPI) Panel Representative
Robert is the founding member of the PPI group at UHB concerned with muscle health, which is an important part of the Birmingham Biomedical Research Centre (BRC) with particular reference to Sarcopenia research. 
In this role, he attends the Executive Board meetings of the BRC providing the various research academics and clinicians a public perspective to on their research projects. 
Muscle health is vital to keeping the population healthy. Poor muscle health is usually associated with the inactivity due advancing age, after surgery, as a side effect of arthritic conditions and as a result of the modern lifestyles we all lead. It is now an important consequence of "long covid" which is why he is interested in the PPI aspect of UK-CIC research.
He also volunteers at his local Stourbridge GP practice (28 GPs and over 30,000 patients) in a Patient Support role. He says this keeps him in touch with "grass roots" patient's view of the health system.
---
Image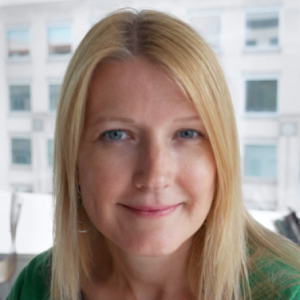 Professor Sheena Cruickshank
Professor of Biomedical Sciences and Public Engagement
University of Manchester
Professor Cruickshank is an immunologist in the University of Manchester. Her research aims to understand how the immune response distinguishes threat from benefit. In particular she focuses on understanding the role of the microbiome in gut health and how the cells lining the gut, the epithelial cells, interact with these microbes and the underlying immune cells. This work is then used as a basis to developing biomarkers as tools that can help with patient diagnosis and patient care in disease such as IBD. She also enjoys communicating her research to the public and has discussed infection and her work on the radio and TV.
---
Image
Tony Kelly
Public Patient Involvement (PPI) Panel Representative
British born Tony Kelly, Jamaica raised, returned to England in 1979.  Tony worked for 30 years as an Equality & Diversity manager with a Socio-Legal studies Masters Degree from University of Birmingham. 
For nearly 8 years was a Diabetes UK Community Champion. His diabetes is controlled by physical activity & diet since diagnosis 17 years ago. Now a Diabetes Strategic Patient Partner - NHS Birmingham &Solihull CCG.
In 2018 Tony delivered diabetes sessions in Dominica for London School of Hygiene &Tropical Medicine/Queen's Diamond Jubilee Trust.  He is a Personal and Public Involvement representative at three universities.
After his two year personal campaign Public Health England changed the diabetic eye screening test result letters highlighting physical activity.
Tony hosts Birmingham's BreakTru TV 'Our Health Is Our Wealth' and is a health & well-being multi-award winner.
---
Professor Wilhelm Schwaeble
Director of Research
University of Cambridge
Professor Wilhelm Schwaeble is an immunologist at the University of Cambridge. His research focuses on the roles of the complement system in pathophysiology of diseases caused through an overreactive immune response, He also developed immune therapeutic reagents targeting early activation events that initiate and maintain inflammatory disease.
Wilhelm's work has been generously funded by the Wellcome Trust, the MRC, and Royal Society/Wolfson Foundation throughout. He has developed and maintained a strong portfolio of patents through the long-term collaboration with an industrial partner, OMEROS Corporation, who has translated his research achievements into novel clinical therapies. Most recently he received generous support from the NIHR/MRC to analyse the molecular basis of events that initiate and maintain the moderate to severe inflammatory endothelial disease caused in some individuals infected with SARS-CoV-2 now known as COVID-19. This Cambridge based consortium "Humoral Immune Correlates of COVID-19", jointly lead by him with Doctor Helen Baxendale as Clinical Lead and the virologist Professor Jonathan Heeney, analyses the immune response profiles in plasma and sera of patients with mild and severe exacerbations of COVID-19 in a longitudinal study and compares these profiles with those of non-infected Health Care Workers and Health Care Workers positive for SARS-CoV-2 with mild to absent symptoms. 
---
Image
Dr Doug Brown
Chief Executive, British Society for Immunology
Doug is the Chief Executive of the British Society for Immunology (BSI) and leads its mission to support and transform immunology research to the benefit of human and animal health. Using the global reach of the BSI, they are building a best in class membership offer aimed at supporting research and immunologists at all stages of their career as well as leading national and international initiatives to create a thriving immunology research sector and ensure that research is translated into the clinic. Doug comes from an immunology background, having completed a PhD at the University of Cambridge in HIV research, followed by a postdoctoral position at NIMR, Mill Hill (now the Francis Crick Institute) on malaria and stem cells.
He subsequently worked for the MS Society leading their biomedical research programme, followed by the Alzheimer's Society where as Chief Policy and Research Officer, he led a number of high profile initiatives across research and policy including the establishment of the £300m UK Dementia Research Institute.  He is a Trustee of the Association of Medical Research Charities (AMRC).
---
Image
Dr Jennie Evans
Head of External Affairs, British Society for Immunology
Jennie is Head of External Affairs at the British Society for Immunology leading on delivering the BSI's mission by developing high impact external facing activity and engaging  a wide variety of audiences with immunology research. This including overseeing the Society's policy, public engagement, partnership, communications and education work.  
Having completed a PhD at the University of Bristol, she previously worked at the Society for Endocrinology leading their communications function and with client societies through their trading company BioScientifica before running her own freelance company, specialising in providing science communications services to small charities. Jennie leads on overseeing the BSI's work to support UK-CIC.